Día de los Muertos Celebration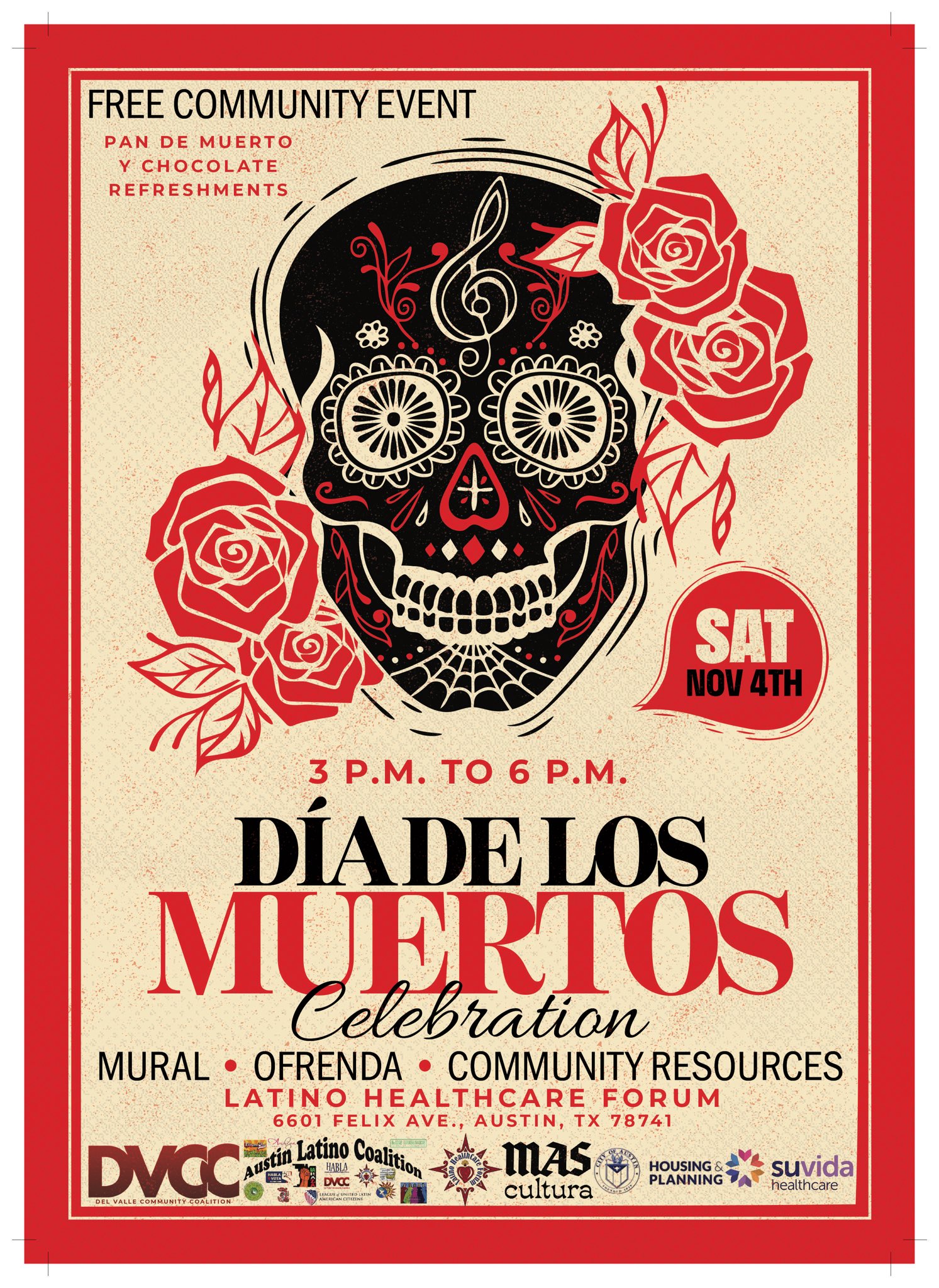 The Travis Central Appraisal District will join the Austin Latino Coalition, Del Valle Community Coalition, and Latino Healthcare Forum for their Día de los Muertos Community Celebration on Saturday, November 4th.
Saturday, November 4, 2023 from 3 – 6pm
Latino Healthcare Forum (6601 Felix Avenue)
Refreshments and community resources will be available. TCAD representatives will be able to assist property owners with their homestead exemptions and other inquiries related to the property tax system.